UPCS Inspections

APC started performing UPCS inspections under the initial HUD REAC pilot program in July 1998. In 1999, we continued with the main contract under the full implementation advisory program. APC realized that housing agencies and multifamily were in need of technical support for implementation of this new inspection protocol and decided to support them full time in 2000. Our principals' were twice certified as HUD REAC inspectors: Once under the pilot program and again under the full implementation. APC has extensive relevant UPCS inspection and training experience.
Pre-REAC Inspections
We can perform Pre-REAC Inspections for your properties. Having Pre-REAC inspections performed before HUD comes can assist you in achieving a higher REAC score and enable you to make repairs in advance. A limited Pre-REAC inspection of the Site, Building Exterior, Building Systems, & Common Areas can help you focus on high point loss items while a 100% Pre-REAC inspection covering all five inspectable areas (Site, Building Exterior, Building Systems, Common Areas & Units) would allow you to fix all possible defects before your REAC inspection.
New Changes Coming to UPCS
The New REAC Inspection for a New Era: National Standards for the Physical Inspection of Real Estate (NSPIRE)
HUD has announced a wholesale reexamination of REAC's inspection process and other improvements to focus on the quality of the housing for residents. The new inspection model will:
Protect the health of residents by addressing lead-based paint, mold, and other health and safety hazards
Increase consistency, accountability, objectivity, and simplicity
Prioritize health, safety, and functional defects over those about appearance
Better identify substandard properties and determine which owners are providing safe, healthy, and decent housing
HUD will meet these goals by:
Reducing the amount of inspection notice to 14 calendar days. This change became effective March 25, 2019.
Testing additional changes through a two-year, voluntary Demonstration to begin in 3rd Quarter Fiscal Year 2019 with preference to HUD Region III (PA, DE, MD, DC & VA).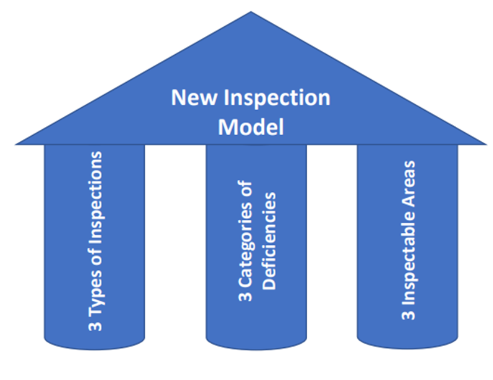 The 3 Types of Inspections are:
POA Self Inspections
REAC Contracted Inspections
HUD Quality Assurance Inspections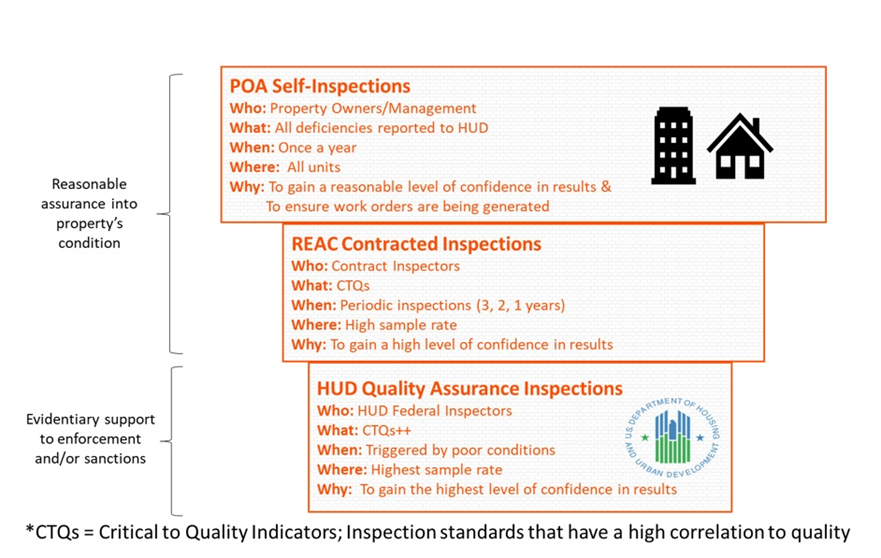 The 3 Inspectable Areas are:
Dwelling Units
Inside
Outside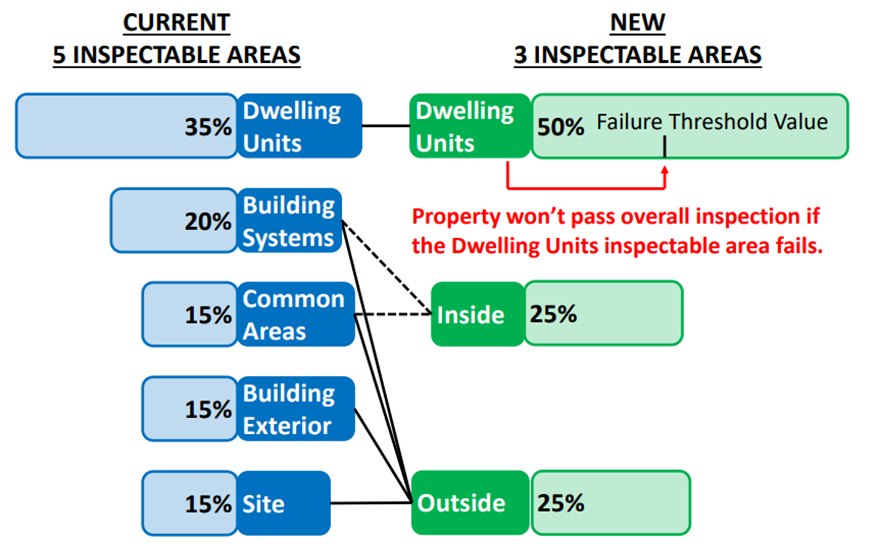 APC is up to date on these changes: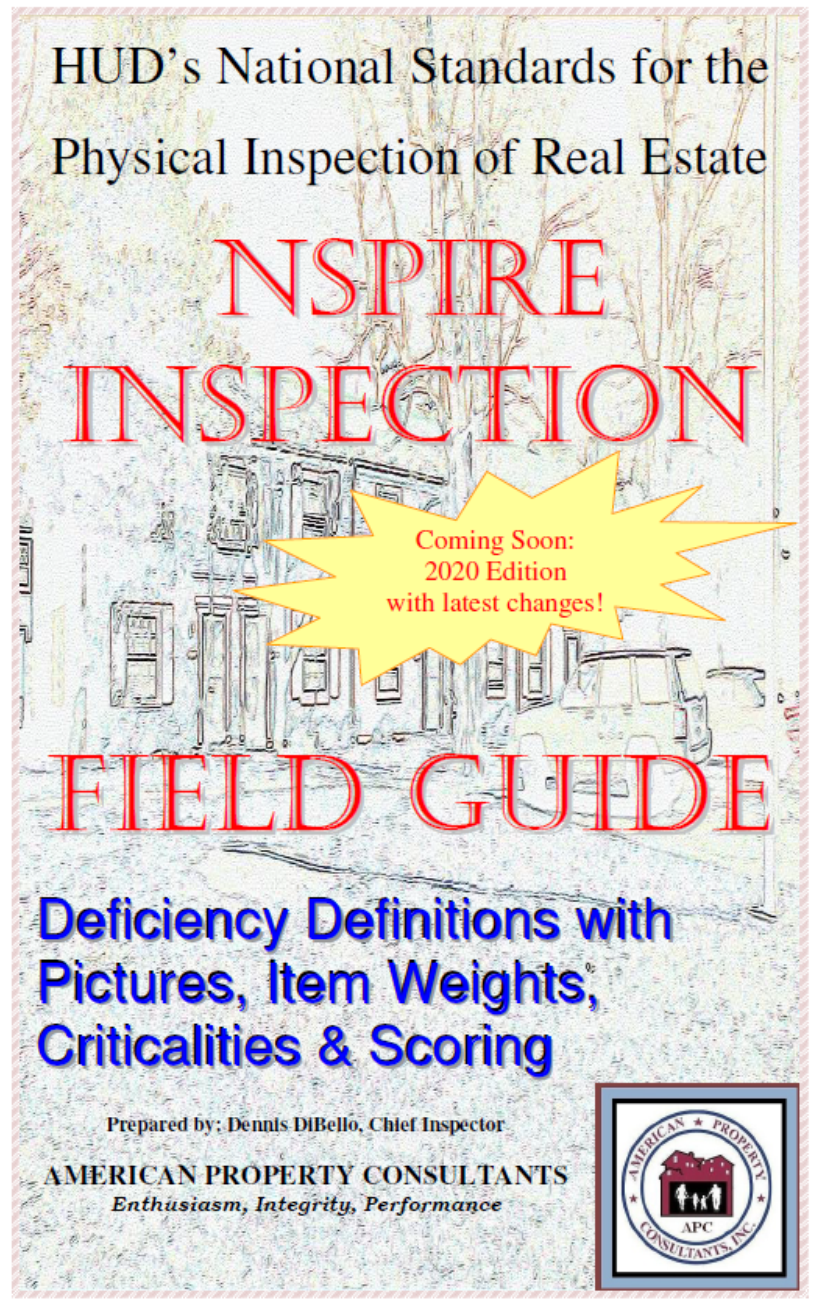 Compilation Bulletin RAPID 4.0 Version 3
HUD has released version 3 of the compilation bulletin which will apply to the UPCS Protocol, beginning October 2, 2017. It incorporates all previous guidance that HUD has given on several matters pertaining to physical inspections. It provides answers to some of the most common questions received from inspectors in the field and clarifies certain areas of the inspection protocol to further ensure that physical inspections are objective and conducted in accordance with the protocol. This will affect your UPCS inspections, be sure to attend one of our UPCS Trainings or get a quote for a Pre-REAC inspection for your property, so you will be ready for this change.
Click Here to download HUD's Compilation Bulletin RAPID 4.0 Version 3
On July 11, 2016, HUD released its Uniform Physical Condition Standards (UPCS) Deficiencies and Industry Standard Repairs.
In January 2015, REAC will begin using RAPID Photo.
A Major Change to the REAC Inspection is HERE - APC is ready! HUD released a major update to the UPCS inspection that was effective September 10, 2012. This dramatically alters the UPCS inspection protocol, inspection definitions and scoring. APC is the leader when it comes to these NEW CHANGES. We have been tracking them since they were first proposed in 2004 and reissued for comment in 2011. Before the final rule in 2012, APC's was already tracking and studying the updates with our inspectors who are fluent and knowledgeable on all of the definition changes and updates.
| Area | Max Point Loss |
| --- | --- |
| Site | 7.5 points |
| Building Exterior | 10 points |
| Building Systems | 10 points |
| Common Areas | 10 points |
| Dwelling Units | 5 points |
Some of the changes include a change to PHAS scoring providing a point loss cap, which limits the amount by which a single deficiency in an inspectable area could reduce the overall property score. The maximum point loss deduction for a single item is now: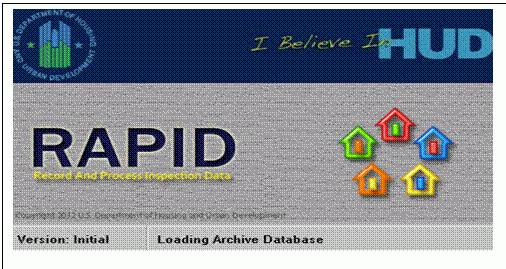 The HUD REAC inspectors also began using a new inspection software called RAPID 4.0 as of 1/1/2013. This software will account for each and every defect noted versus the worst case scenario of a defect as it has done in the past. The new decision analysis software also allows for specific location identification of every defect including associated details.
REAC Appeal
APC can assist in the appeal process by writing a HUD REAC appeal for your property. APC will either conduct a site visit or ask that photos and documentation are provided to us to draft a written appeal. APC will also review the REAC report, score, and findings from the HUD inspection for discrepancies or concerns. In the appeal pictures will be incorporated where applicable, scoring, and various other aspects to support the appeal.