Media Events

APC Recognized in Calvert County Business Appreciation Week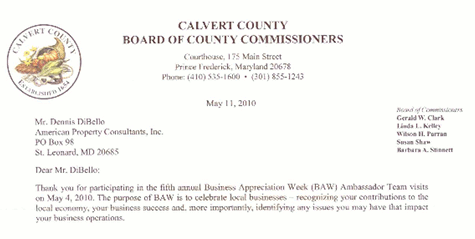 APC's Dennis DiBello on WMAL 630
Dennis DiBello, President and Chief Inspector of American Property Consultants, Inc was interviewed by Elaine Mikk of the Home Innovations radio show, WMAL 630 on January 22, 2006 and December 2, 2007. Follow the links below to hear his entire interviews about home energy efficiency and energy audits.
Station: WMAL 630
Show: Home Innovations
Host: Elaine H. Mikk
Interview dates: January 22, 2006 and December 2, 2007
APC's Dennis DiBello in The Recorder Article on SoMdNews.Com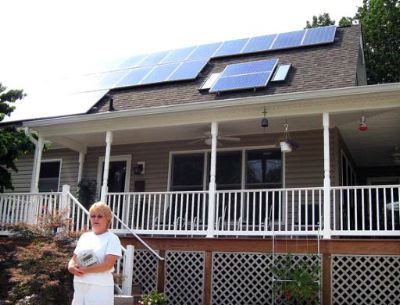 Click
here
to enlarge this photo
Beverly Clarke stands in front of her solar-equipped house with a remote meter that allows her to monitor energy production.
Couple bypasses power company
Solar panels make electric bill a thing of the past
Wednesday, Aug. 20, 2008
By ERICA MITRANO
Staff writer
"At a time when many are feeling the pinch of high energy prices..."