Newly Updated 2022/2023 Physical Inspector's Field Guide

Newly Updated 2022/2023 Physical Inspector's Field Guide
Not Available at this Time
American Property Consultants (APC) has captured their experience of inspecting over 250,000 units using the new HUD REAC inspection protocol by developing a 150-page inspector's field guide and now the NEW pocket guide version.
The Physical Inspector's Field Guide details the new inspection definitions, NSPIRE, and illustrates the severity level by providing photos of actual defects. The field guide contains over 300 photos.
Our NEWLY Updated 2022/2023 field guides have NSPIRE References as well as NIS/Compilation Bulletin References and convenient tabs to easily locate inspectable areas and NSPIRE.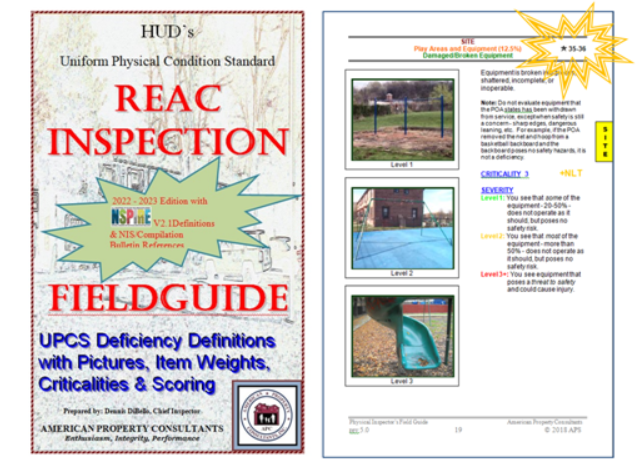 Now with Convenient Tabs to Easily Locate Inspectable Areas and Includes 10/2/17 Compilation Bulletin, Non Industry Standards References, & NSPIRE references