Energy Code Inspections

HERS Ratings & International Energy Conservation Code (IECC) Inspections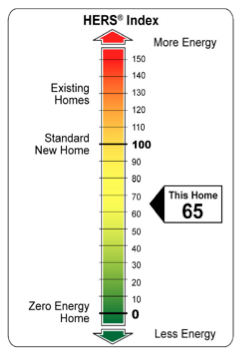 The RESNET HERS Index is the industry standard by which a home's energy efficiency is measured. The HERS or Home Energy Rating System was developed by RESNET and is a nationally recognized system for inspecting and calculating a home's energy performance.
The HERS rating scale serves as the home measuring scale for the EPA's ENERGY STAR program. A HERS Rating consists of using an approved software package, creating a computer model by entering the home's dimensions and all attributes compiled by a RESNET certified HERS Rater. The Rater will also perform a building air-tightness test as well as a duct leakage test.
APC performs HERS Ratings, IECC 2012 Energy Code Inspections, and New Homes ENERGY STAR inspections for builders and homeowners to ensure that the desired green building standards are achieved.
As a third party, independent contractor APC prides ourselves in offering both consulting and testing for the 2012 IECC requirements and ENERGY STAR New Homes.